CARPET INSTALLATION
Experience effortless carpet installation with the trusted professionals at Vallow Floor Coverings, Inc. in Edwardsville, IL.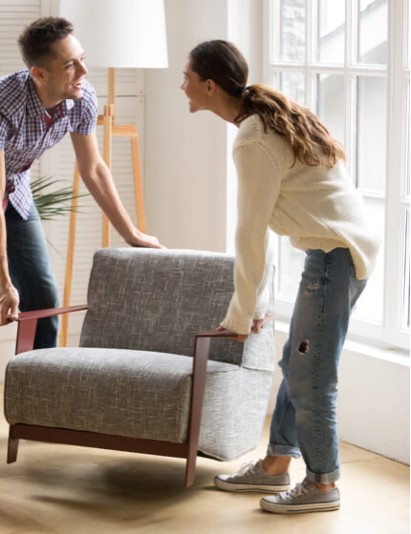 Before installing your carpet
Our carpet installation professionals are dedicated to expertise and meticulous attention to detail that will enhance the comfort and allure of your home.
Before our skilled teams arrive to transform your flooring, it's important to follow a few steps to ensure a seamless and efficient process.
Make arrangements to remove your existing flooring.
Make any necessary repairs to the subfloor, and prepare it for the installation, including removing any debris.
Remove all furniture, décor, and empty all closets in the rooms where your flooring will be installed.
Complete any projects such as painting baseboards or woodwork.
Arrange to be home on your installation day and prepare to keep children and pets out of the rooms where new floors will be installed.
Carpet care & maintenance
Proper care and maintenance of your carpet is essential to preserve its beauty, longevity, and overall investment. It also ensures an inviting atmosphere that enhances the comfort of your space. Learn more about how to properly care for your carpet and keep it looking great.
CARPET INSTALLATION
Leave the installation of your carpet in the hands of skilled professionals, ensuring flawless results from the start. At Vallow Floor Coverings, Inc., we pride ourselves on our commitment to excellence, offering expert guidance, responsive support, and a worry-free experience. Embrace your next flooring project with confidence, knowing you'll love working with us every step of the way.
Discover endless inspiration for using carpet in your home, from timeless neutrals to vibrant patterns. Explore our gallery to find the perfect carpet that brings your unique style and vision to life.
Work one-on-one with an expert designer as you plan for your next project. Whether you're doing small renovations or taking on a completely new design, we've got the experience you need to make the process not only streamlined but fun! Contact us today for more information.