LUXURY VINYL FLOORING
Discover the timeless elegance and durability of luxury vinyl flooring for your home.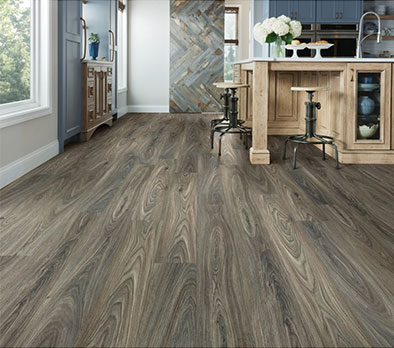 Why choose luxury vinyl?
Luxury vinyl flooring is the ultimate choice for those seeking a perfect blend of style and functionality. With its impressive range of designs, including realistic wood and stone patterns, and exceptional durability, luxury vinyl offers unmatched versatility for any space. Its water resistance, easy maintenance, and budget-friendly nature make it a smart investment for long-lasting beauty and practicality.
Elevate your home with luxury vinyl flooring from Vallow Floor Coverings, Inc. in Edwardsville, IL, and enjoy personalized assistance every step of the way.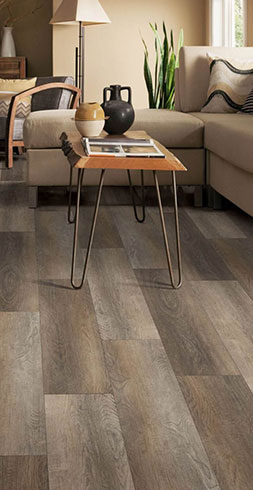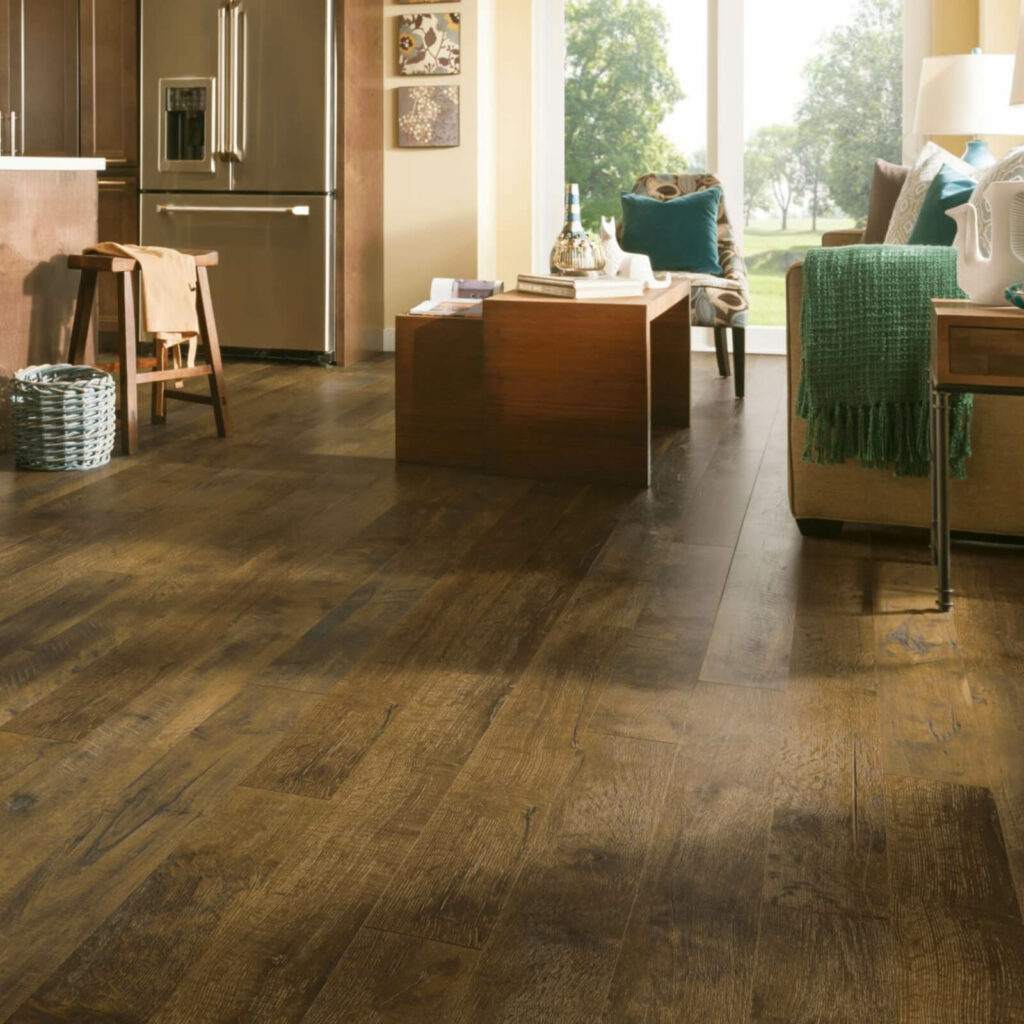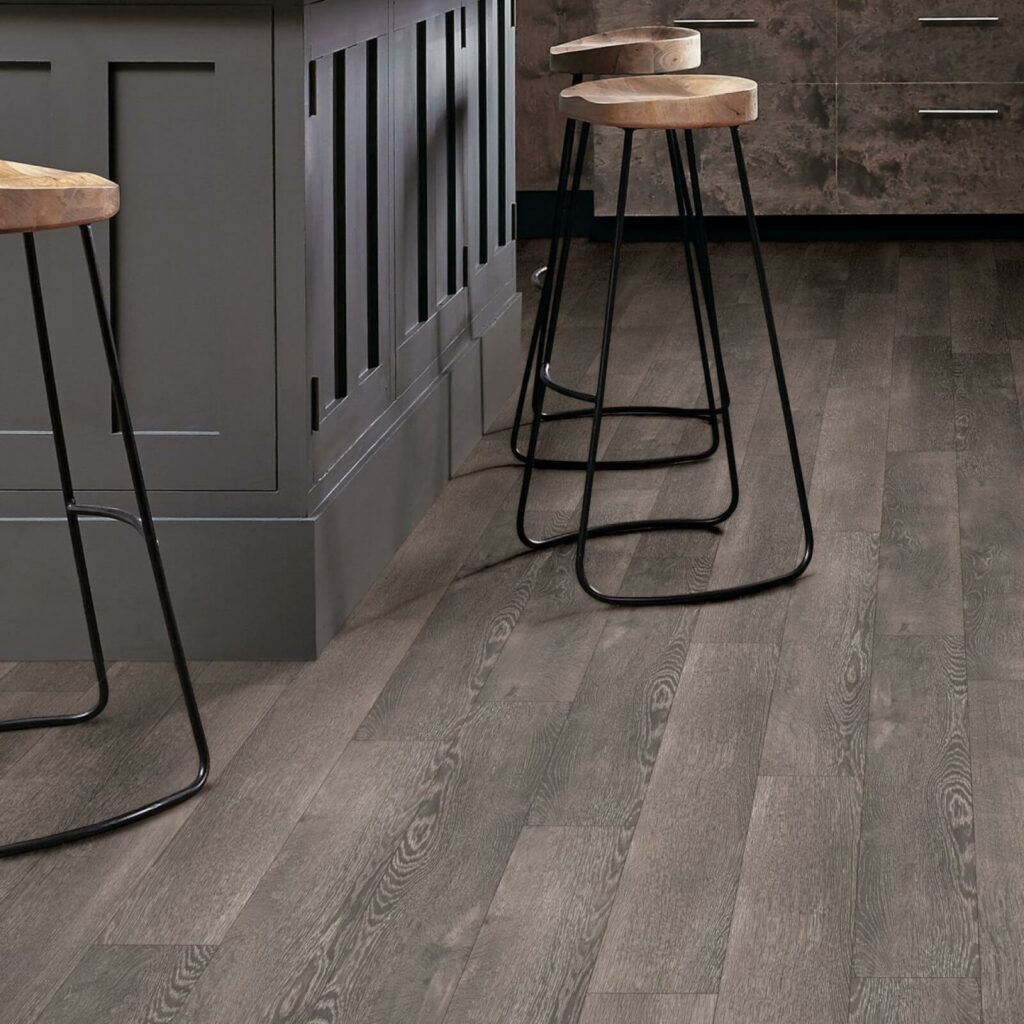 Types of Luxury Vinyl
Luxury vinyl flooring is available in a wide selection of styles — from traditional to modern, elegant to rustic, formal to informal, and much more. All are designed to complement different looks. The one you choose will be a balance of your personal taste, your lifestyle, and your budget.
Choose from options, including luxury vinyl plank, luxury vinyl tile, and sheet vinyl.
Luxury vinyl plank (LVP) is crafted to capture the rich tones and intricate textures of genuine wood flooring, bringing the beauty of nature into your home with unparalleled durability and easy maintenance.
Luxury vinyl tile (LVT) floors are artfully designed to replicate the intricate patterns and luxurious textures of natural stone and tile, offering a stunning aesthetic while providing exceptional durability, versatility, and ease of installation and maintenance.
Sheet vinyl combines practicality and style, offering a seamless and cost-effective solution that mimics the look of various materials, from hardwood to tile, while providing a durable, easy-to-clean surface that can withstand the demands of everyday life.
Luxury Vinyl care & maintenance
Proper care and maintenance of luxury vinyl flooring is crucial for preserving its beauty and longevity. By establishing a routine, you can ensure your flooring remains in pristine condition, enhancing its appeal and protecting your investment for years to come.
LUXURY VINYL INSTALLATION
At Vallow Floor Coverings, Inc., we take pride in our expertise and commitment to excellence when it comes to luxury vinyl installation. Trust our skilled professionals to deliver flawless results, ensuring your flooring project is executed with precision and care, leaving you with a stunning and reliable finish.
Browse our luxury vinyl inspiration gallery and let your imagination soar. Discover stunning design possibilities and envision the perfect flooring solution that reflects your unique style and preferences.
Work one-on-one with an expert designer as you plan for your next project. Whether you're doing small renovations or taking on a completely new design, we've got the experience you need to make the process not only streamlined but fun! Contact us today for more information.