LAMINATE FLOORING
Enhance your home with stunning laminate flooring that combines style and practicality.
Why choose LAMINATE ?
Laminate flooring provides remarkable durability, ensuring long-lasting performance, while its versatile designs cater to various interior styles. With easy installation, low maintenance requirements, and cost-effectiveness, laminate flooring is the ideal choice for those seeking both beauty and functionality.
Elevate your home with laminate flooring from Vallow Floor Coverings, Inc. in Edwardsville, IL, and enjoy personalized assistance every step of the way.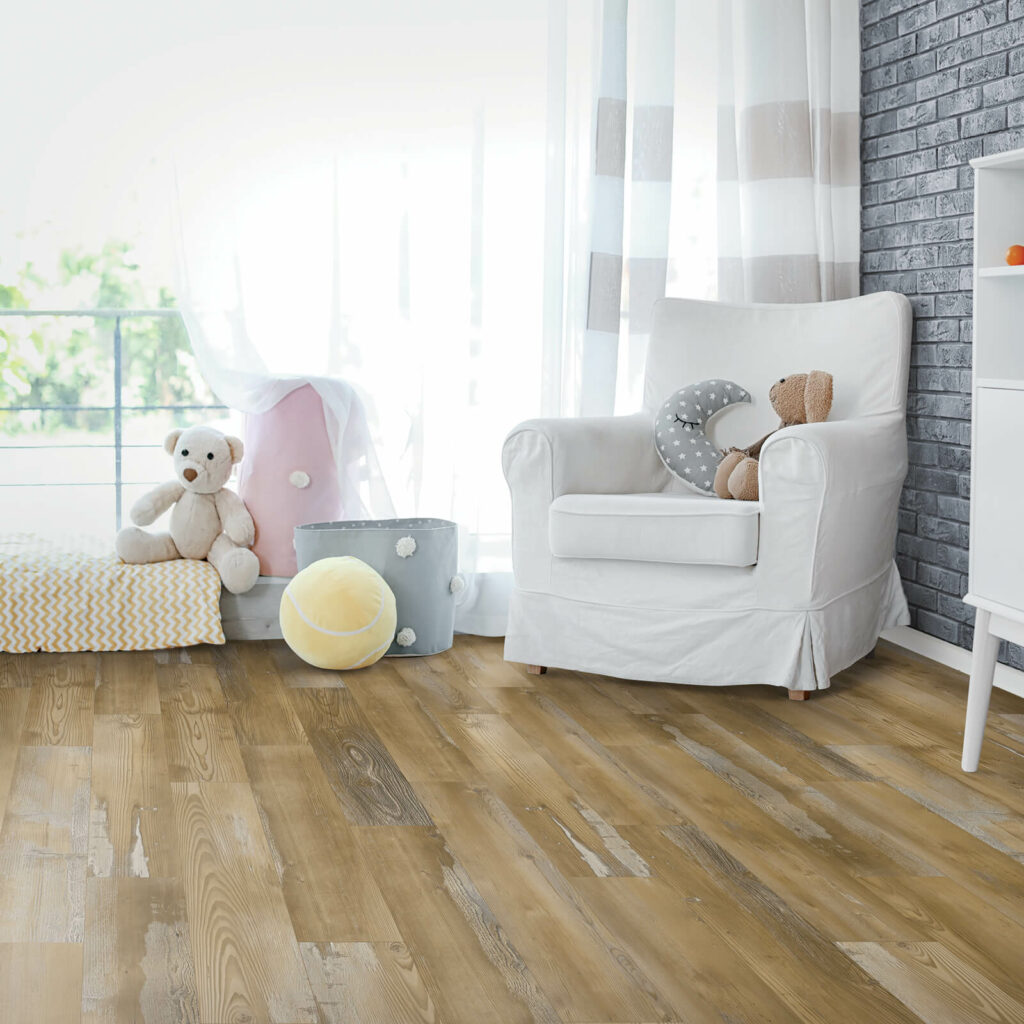 Types of LAMINATE
Laminate flooring is available in a wide selection of styles — from traditional to modern, elegant to rustic, formal to informal, and much more. All are designed to complement different looks. The one you choose will be a balance of your personal taste, your lifestyle, and your budget.
Choose from options such as wood-look, tile-look, and a variety of finishes, such as textured or high-gloss.
Wood-look laminate brings the warm and inviting essence of natural wood into your space, but is more affordable and lower maintenance.
Tile-look laminate offers the perfect balance of sophistication and practicality, allowing you to achieve the luxurious appeal of tile flooring without compromising on convenience and maintenance.
Textured laminate brings depth and character to your flooring, providing a truly captivating and inviting ambiance for your space.
High-gloss laminate gives your space a sense of modern sophistication and adds a touch of luxury to any room in your home.
Laminate care & maintenance
Proper care and maintenance of your laminate flooring is essential to preserve its beauty and longevity, ensuring a lasting investment that continues to enhance your space and withstand the tests of time.
LAMINATE INSTALLATION
At Vallow Floor Coverings, Inc., we take pride in our expertise and commitment to excellence when it comes to laminate installation. Trust our skilled professionals to deliver flawless results, ensuring your flooring project is executed with precision and care, leaving you with a stunning and reliable finish.
Get inspired by the endless possibilities of laminate flooring, where versatile designs and captivating patterns allow you to unleash your creativity and transform your space.
Work one-on-one with an expert designer as you plan for your next project. Whether you're doing small renovations or taking on a completely new design, we've got the experience you need to make the process not only streamlined but fun! Contact us today for more information.